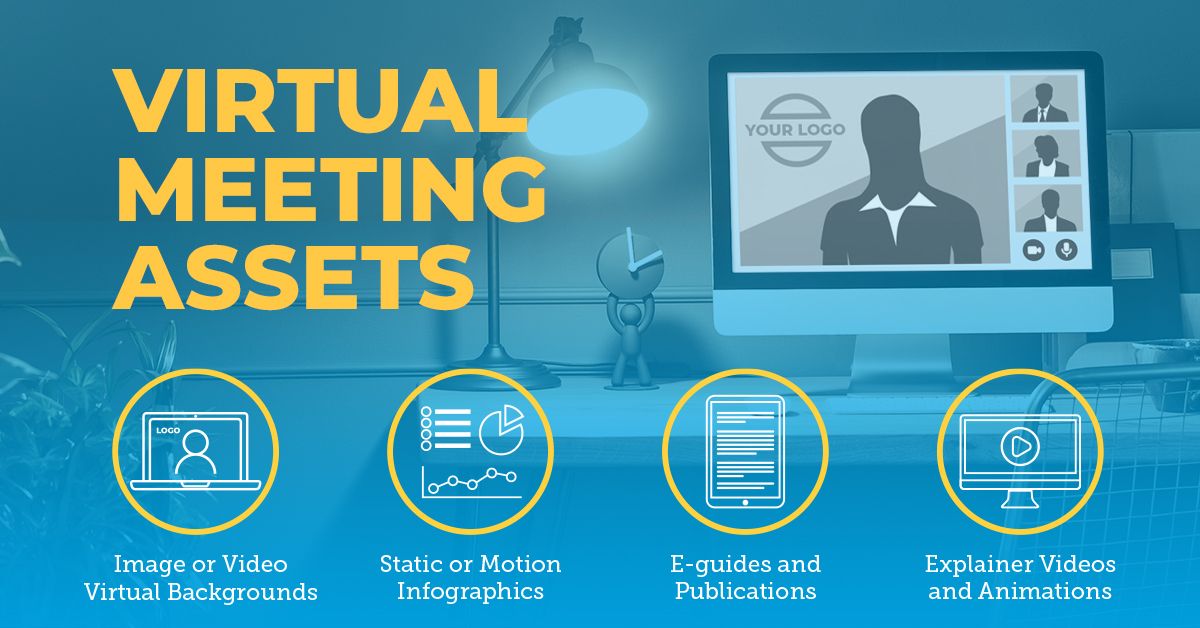 Virtual Communication Tools 
Whether you are planning an online event, meeting, webinar, or virtual conference, Cirrus can help you create professional virtual content with a strong visual appeal. 
Our virtual communication tools will ensure your brand looks professional and give you the ability to communicate and collaborate effectively. 
·     Branded Virtual Backgrounds 
·     Infographics  
·     E-guides and Publications
·     Explainer Videos and Animations
Need to add some creativity and inspiration to your next virtual event? Give us a call and we'll help bring your idea to life.