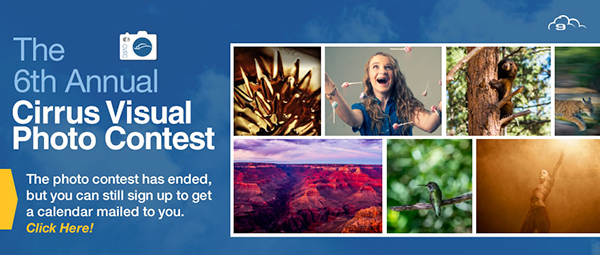 THANK YOU to all who contributed to the
6th Annual Cirrus Visual Photo Contest!
We had an overwhelming response and can't wait to showcase the winners in our 2015 calendar. Everyone who submitted a photo will receive one via mail. However, anyone can request our 2015 Cirrus Visual Calendar. Simply fill out the information below and we will send you a calendar.