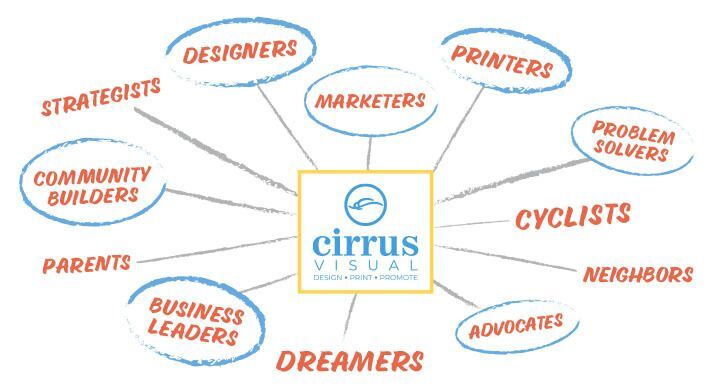 Who is Cirrus Visual?
For nearly 25 years Cirrus has been driving success for our clients with high quality, professional graphic design, printing and promotional products. From creative brainstorming through to execution, you can rely on Cirrus to provide an unparalleled experience.
Who is Cirrus? We are listeners, artists, professionals, developers, consultants and problem solvers. We successfully support hundreds of clients with their marketing, printing, and graphic design needs. We measure our success by our ability to help our clients achieve their own.
We value hard work, a great lifestyle, friendships, families, and give back to our Tucson community through supporting non-profits and local events. We enjoy life and make our clients' lives easier. We embrace Aloha Friday and wear Hawaiian shirts on Fridays. If you receive an email on Friday that starts with "Aloha," you now know why.
Now, we invite you to sit back, relax, and enjoy our Cloud 9 Service!