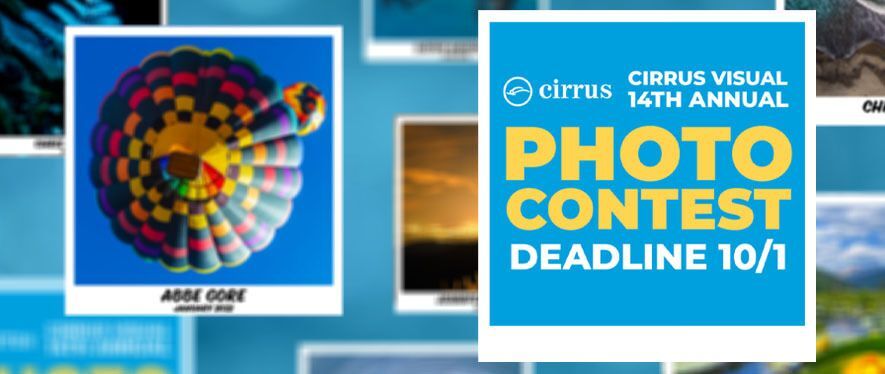 ---
It's time to submit your best photos for the
14th Annual Cirrus Visual Photo Contest!
Winners will be featured in the annual Cirrus Visual Calendar. Everyone that submits a photo will receive a calendar.
Photo Contest Tips & Guidelines:
Limit your submissions to 5 photos

Submit high resolution photos 

Keep file sizes under 35mb (per image)

BRIGHT COLORS! We use the calendar to showcase our digital printing capabilities, so images that have lots of color have a better chance of winning

SEASONAL! We like to coordinate the photos to the seasons and celebrate our community, so think of local seasons, holidays and events to highlight

QUALITY! We can hit an extreme detail with our digital printers, so only high quality photos are considered for the winners
Remember, you don't have to submit a photo to get one of our calendars, just fill out the form below and check "Please send me a calendar!"

Entries need to be submitted by October 1.
---