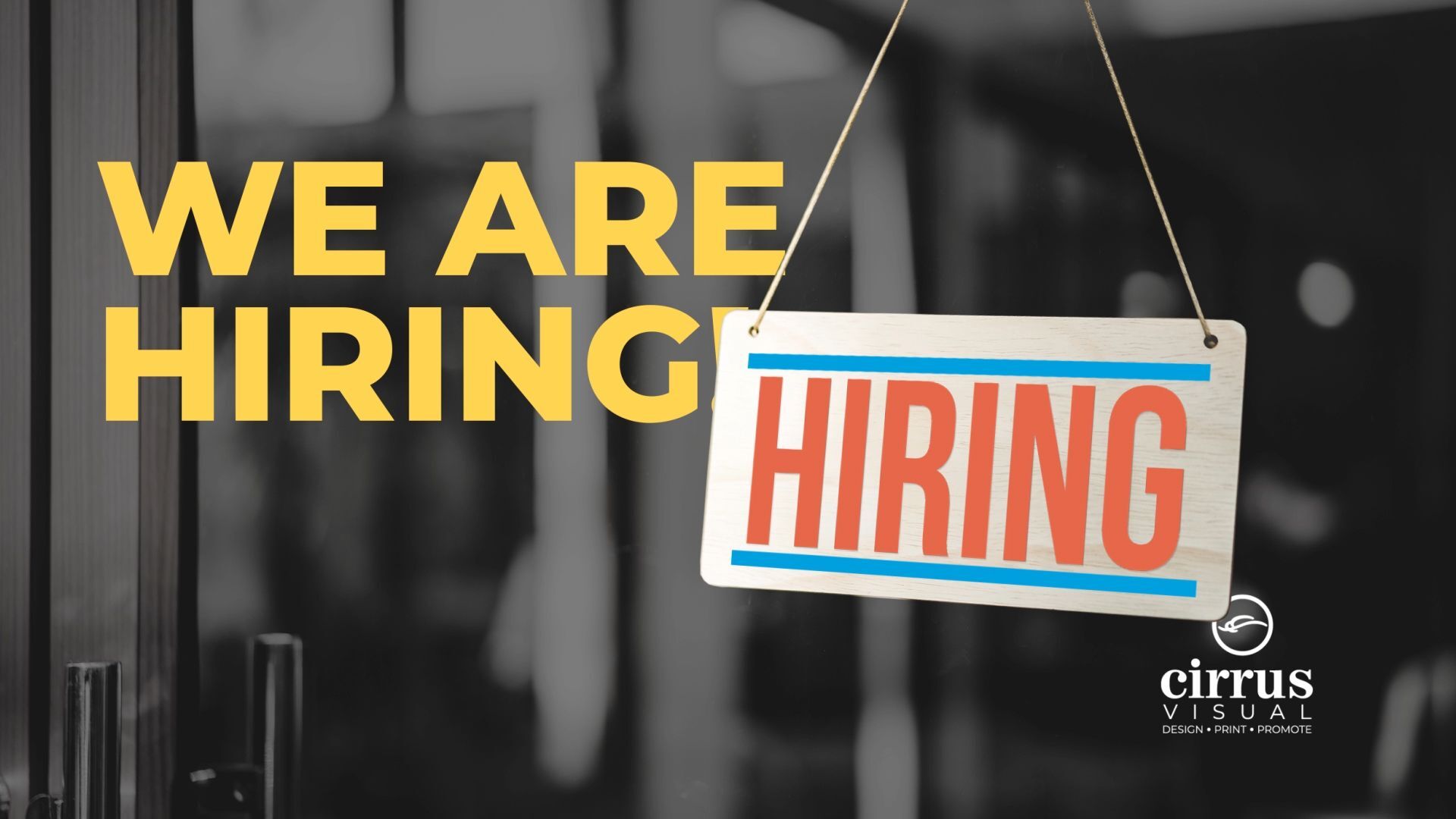 Join Team Cirrus
We love what we do! Our culture is fun, community-oriented, technology-driven, and we are always working hard to deliver top-notch service to our clients.
Although we're proud of our products, services, and technology, nothing matches the pride we have in our staff. You see, we learned long ago that we're really in the business of building relationships. For that reason, we put a premium on hiring only the most qualified individuals to serve on our team.
If you have a strong drive, love a fast-paced environment and are motived by the opportunity to work with exciting companies across a variety of industries, we should talk. Send your resume and a brief paragraph about why you want to work for Cirrus to: IWantToWork@cirrusvisual.com
Cirrus is always looking for talented people for the following positions. 
Production Graphic Designer
Customer Service Representative
Digital Print and Bindery Assistant