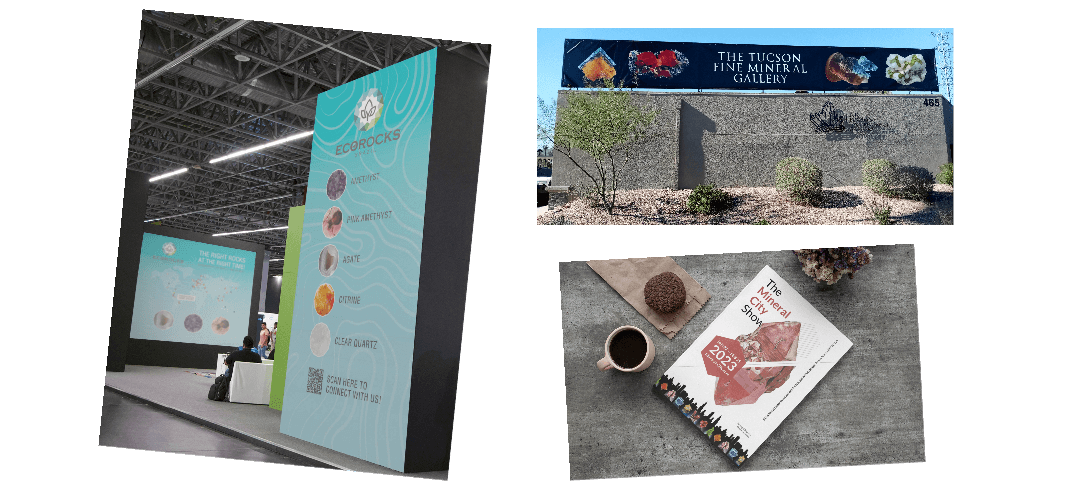 The printing presses were fired up in January for the Tucson Gem and Mineral Show, a spectacular event that attracts more than 65,000 visitors to the Old Pueblo each year.
As a local resource for large format and printed materials, Cirrus provided a wide range of products to help vendors from all over the globe showcase their treasures.
From eye-catching signs, business cards, banners, brochures, bannerstands, product decals, show guides, catalogs, tradeshow booths and so much more! With our state of the art printing equipment and expert design team, vendors could rest assured that their materials would look top-notch.