Making "it" Happen for Long Realty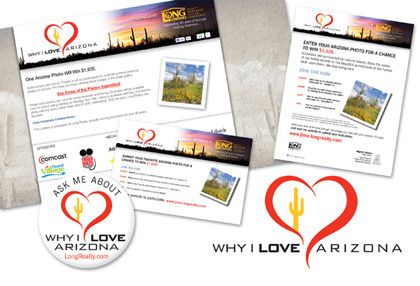 Cirrus Visual is making "it" happen for Long Realty. Long Realty has been making it happen in real estate for 85 years. Cirrus has been making it happen for Long Realty for 10 years, that's why they came to us for help in creating the logo, website, posters and postcards for their latest campaign, "Why I Love Arizona."
Click on the image above or check out www.WhyILoveArizona.com to see what it is all about.
"The Why I Love Arizona campaign has been a huge success for Long Realty, and Cirrus Visual was right there helping us develop it. We partner with Cirrus because they understand our brand and apply it in new, creative ways. Cirrus Visual is literally a part of our marketing team - we couldn't do it without them."
- Kevin Kaplan, V.P. Technology & Marketing, Long Realty Companies