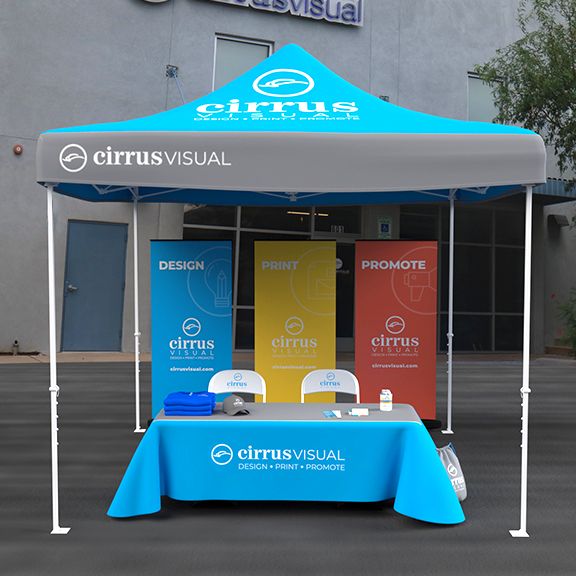 Custom Pop-Up Event Tents
We've got you covered with our custom pop-up event tents!  More than just a shade, this 10' tent can be the showpiece of your brand and enhance your presence at fairs, promotions, tailgating, festivals, races and other events both indoor and outdoor!
Make your tent stand out in the crowd by printing your logo or tagline on all four sides. This offers a 360- degree eye-catching display of your brand.
Features and Benefits:
Easy to transport and setup
Polyester fabric is water-resistant, fire retardant and UV protected
Telescopic legs allow you to adjust the height (assembled tallest size 120"w x 120"d x 137"h)
Aluminum hardware gives the tent strength in outdoor installations
Foot plate ready to be staked to the ground (Ropes, stakes, and standard carrying bag included with hardware)
Available with full or half walls
Need help with your design? Our team is always ready to assist.
Get a quote for your Pop-Up tent or upload your artwork today!