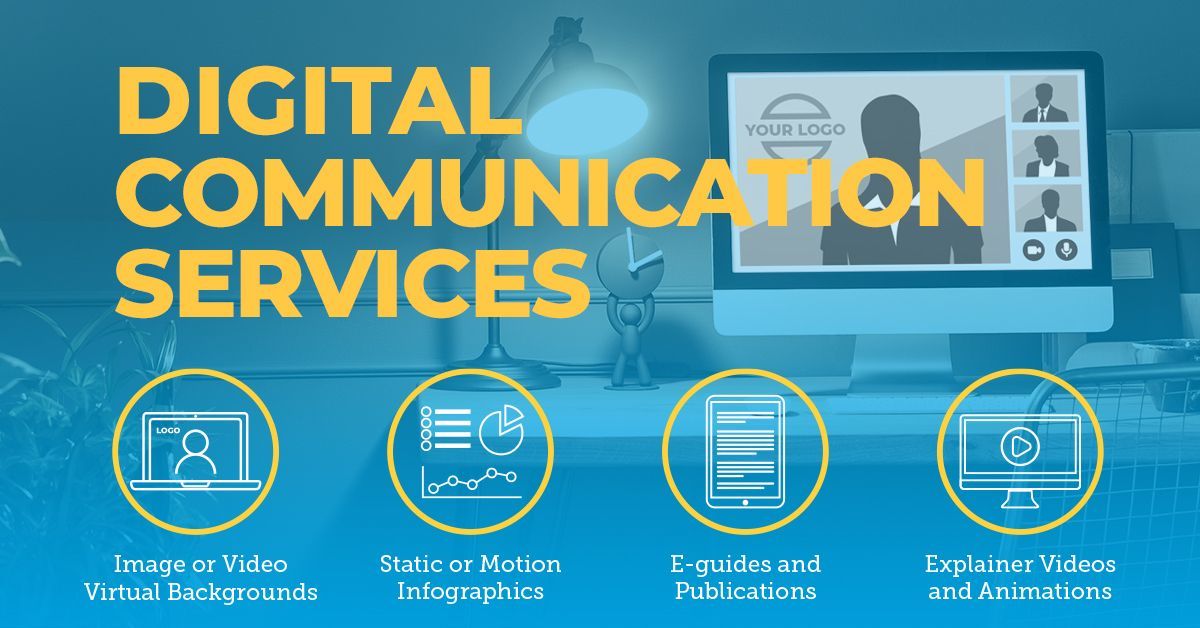 Digital Communication Services
We have a dedicated team of experienced and qualified multimedia professionals who use their expert creative skills to produce engaging and interactive digital media.  If you are planning an online event, webinar, virtual conference, or you just want your next presentation to be memorable, Cirrus can help create professional digital content with a strong visual appeal. 
Our digital communication services will ensure your brand looks professional and give you the ability to communicate and collaborate effectively. 
·     Branded Virtual Backgrounds 
·     Infographics  
·     E-guides and Publications
·     Explainer Videos and Animations
Need to add some creativity and inspiration to your next digital project? Give us a call and we'll help bring your idea to life.