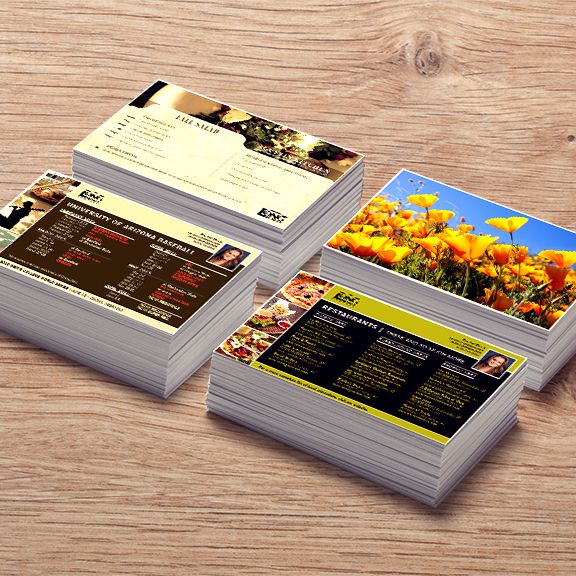 Direct Mail Printing Services
Whether your direct mail piece is a postcard, flyer, envelope, newsletter or dimensional mailer to convey your message, our expert team can help you create top-quality mail pieces that can give you the best results.
Your direct mailings need to stand out from the rest - all you need is great design, quality printing, and a compelling message. We have a dedicated team who will contribute their expertise to ensure that your mailer goes straight from mailbox to house and not in the recycle bin. 
Targeted Campaigns are one of the most popular and inexpensive ways to reach your audience. They can be anything from simple black and white service reminders to full-color marketing pieces. We can help find and purchase lists that target potential customers by specific demographics such as age, household size and income. 

Every Door Direct Mail (EDDM) lets you select specific mailing routes to deliver your message. We'll help you determine routes and quantities and handle the design, print and processing. 

Variable Data Printing (VDP) elevates the direct mail outcome such that each piece looks as if it's been personally designed and printed for a single person. Personalization is trending and when well executed it maximizes the relevance of your direct mail piece and drives higher response rates. 

QR codes can be added to any piece to drive customers directly to your website, custom landing pages, social media outlets, videos or special offers.

A/B testing can uncover significant opportunities to enhance future campaigns. With our digital printing services, you can easily and affordably gain insight into your campaign and measure ROI.

Appeal mailings are an effective fundraising tool for nonprofits. We can help you craft a compelling piece, one that stands out and helps generate gifts from potential donors. 
We take care of the entire mailing process, from purchasing the mailing lists, postal regulations, paper choice, print file preparation and distribution to delivering to the post office. 
Let us know your goals and we take it from there!