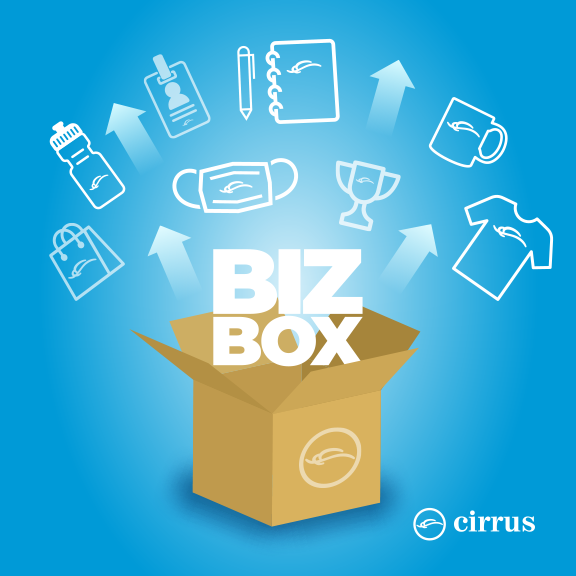 Your Biz in a Box
We have an array of customizable promotional products that can be branded with your distinctive touch and packaged into a personalized kit to create a unique experience for the recipient. Cirrus is equipped to handle everything from simple kits with a few custom products, to complex kits that include several components like variable data printing, die-cut labels, specialized inserts, and more!
Bring Attention to Your Brand
Our custom kits go a long way to express gratitude, welcome back staff or students, promote a new germ prevention policy, launch a new product or service or simply bring attention to your brand. Whatever kind of unboxing experience you want to create, our blend of top-notch design and printing capabilities can make it happen! We can even ship custom kits.