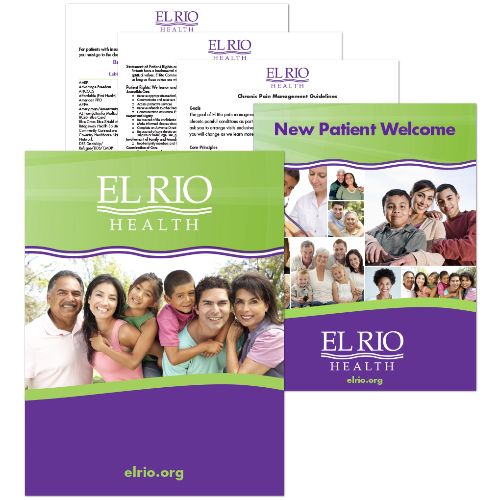 Patient Packets for Healthcare Providers Made Easy with Cirrus Visual's Expertise
Providing healthcare services to the public means you are seeing more forms and documents that must be offered to patients thanks to the new AHCA laws. Enrollment means dotting the I's and crossing the t's to maintain compliance for your healthcare company.  We understand the need to communicate your medical information to your market.
We offer dedicated designers to customize your legal content in clear concise formatting that meets regulation requirements and puts the information in your patient's hands.
Colorful Pocket Folders can be crafted to hold all necessary materials- handbooks, pamphlets brochures - to enroll or update your patients for in-office visits, clinical settings, home health care and hospice services.
Patient Handbooks can be created with branded styling and easy reference indexes to medical contacts within your organization and service areas.  Multi-page booklets with saddle-stitched, coil bound, or square-stitched spines.  Want to include a health journal – easily done!
Include your patient forms printed on Plain sheets or NCR forms – custom bound or loose-leaf, specially stuffed and kitted per your specifications. We have experience with these forms and more:
Admission Patient Forms
HIPPA Forms
Medicare Coverage Notifications
Disclosure of Protected Health Information
Emergency Triage Registry Consent
Patient Consent to Email Communication
Hospice Benefit Information
Health Care Representative Screening
Need a smaller version of your "pocket" marketing materials?
Fold-Over and Business Size Cards are popular for Emergency/Urgent Care Cards and Patient Portal Direction Cards
Our healthcare provider patient packets are customized for your needs allowing us to offer alternative solutions to reducing your paper demand and trim your budget. 
If you are short on storage, we can offer fulfillment and inventory management of your materials for JIT delivery. (We can even provide template docs for printing your own forms in-house.)