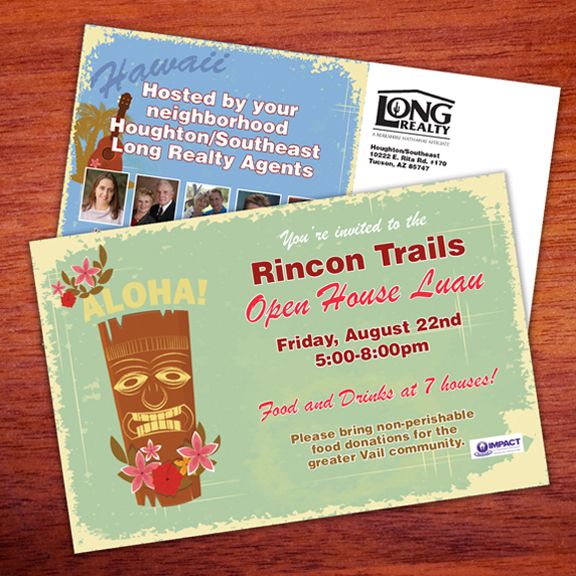 Postcards
Cirrus offers a wide variety of sizes, finishes, and stocks for your custom postcard printing needs. Postcards work well for any business. They help spread the word about upcoming events, invite clients back to your store, offer new services, or serve as a coupon that is begging to be redeemed.
Postcards are one of the most popular and inexpensive ways to reach your audience. They can be anything from simple black and white service reminders to full-color marketing pieces utilizing the latest in Variable Data Printing (VDP). 
At Cirrus Visual we understand working within your budget, while ensuring you reach your audience without jeopardizing quality.  We will work with you to design, print, and mail your postcards, or take advantage of some of the latest design and print technologies.
Variable Data Printing (VDP) elevates the direct mail process such that each direct mail piece looks as if it's been personally designed and printed for a single person. When well executed it maximizes the relevance of your direct mail piece and drives higher response rates.
We can also include QR codes to drive customers directly to your website, custom landing pages, or special offers.
Request an estimate today, or let us know your goals, and we can guide you through the process!