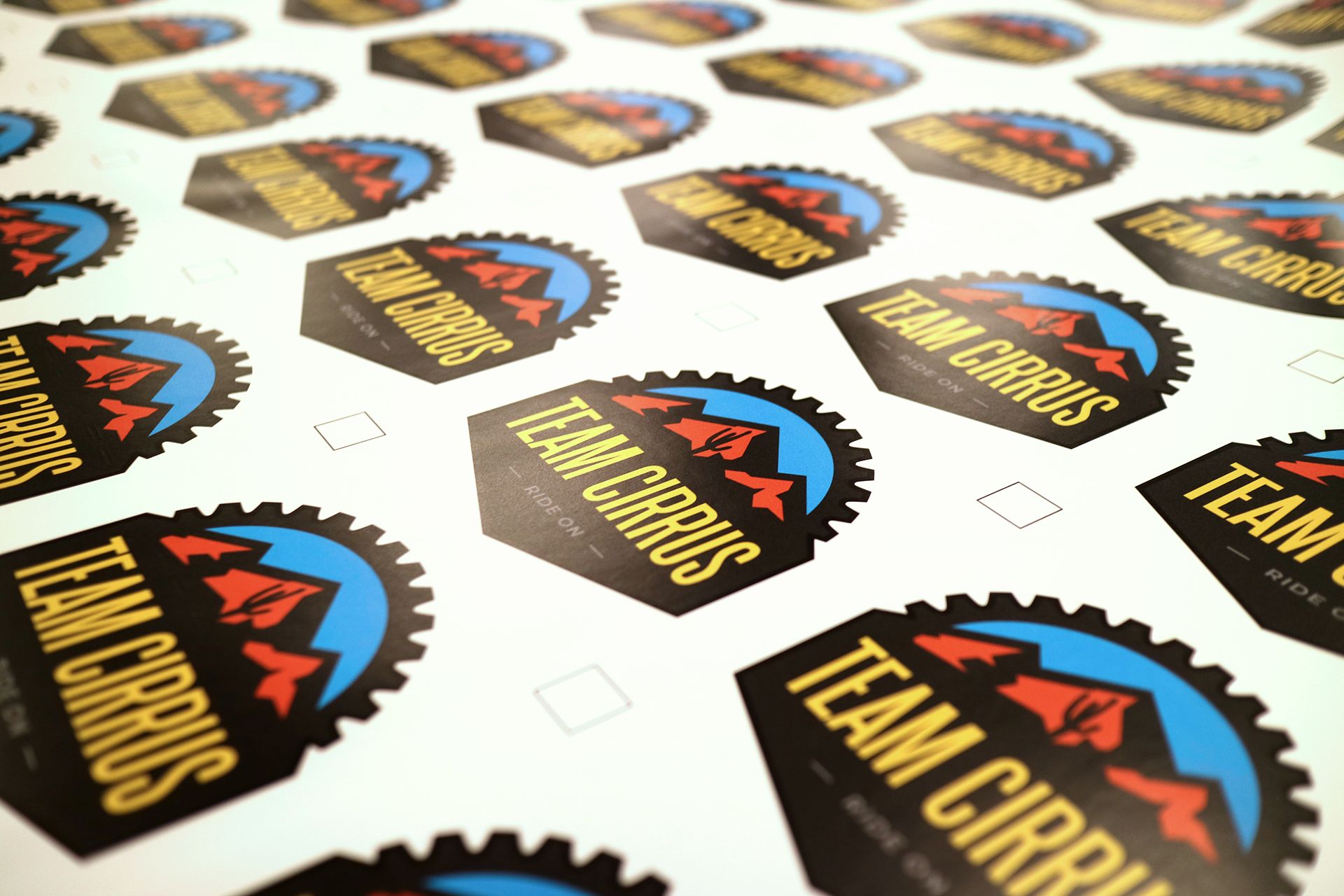 Stickers, Labels and Decals
Stick with us! At Cirrus, we design and print custom labels, stickers and decals for almost every purpose imaginable.  Whether you need just a few to promote the latest hashtag on a bumper sticker or a high volume off a roll or on pre-cut sheets, we can set you up with to make your brand "stick out" from the crowd.
Stickers, labels and decals printing by Cirrus can transform any surface into a promotion your business and brand! 
Die Cut Stickers
Bumper Stickers
Custom printed name tags 
Mailing and return address labels
Food and beverage labels
Window decals & clings
Custom car decals 
Company Mission Wall Lettering
Sticker Sheets
Add a personal touch utilize our variable data capabilities that allow for different images or text for each label or sticker! Your options are endless! We'll help you get the right look and feel for your memorable marketing piece.